This year we enjoyed a beautiful few days in Southwest Donegal. Yet another very well attended IQUA fieldtrip with 35 attendees making the trek northwest.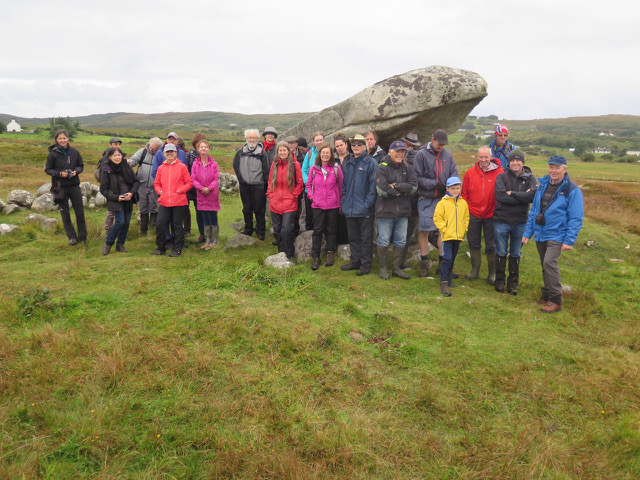 A packed agenda meant that a few sites had to be dropped but we still managed to see the Derryness submerged forest, Inishkeel, Cloghanmore Court Tomb, a Station and Souterraine at Turas Colmcille, and the spectacular Sheskinmore Nature Reserve.
The IQUA committee wish to thank all the speakers.
Thanks in particular to Malcolm and Ellen for organising such a memorable weekend.
***Please note that there will be a delay in releasing the finalised Southwest Donegal Fieldguide while we add in few additional papers***