It's been a busy Spring, but an energising one – just as Spring should be.
Susann Stolze organised an excellent field meeting in Sligo, with a focus on the Neolithic. The stunning landscape was shown at its best thanks to a spell of lovely weather, but the trip was made a success by a combination of great sites and good company. A big bualadh bos to Susann, all the contributors and all the participants for making this such a successful event.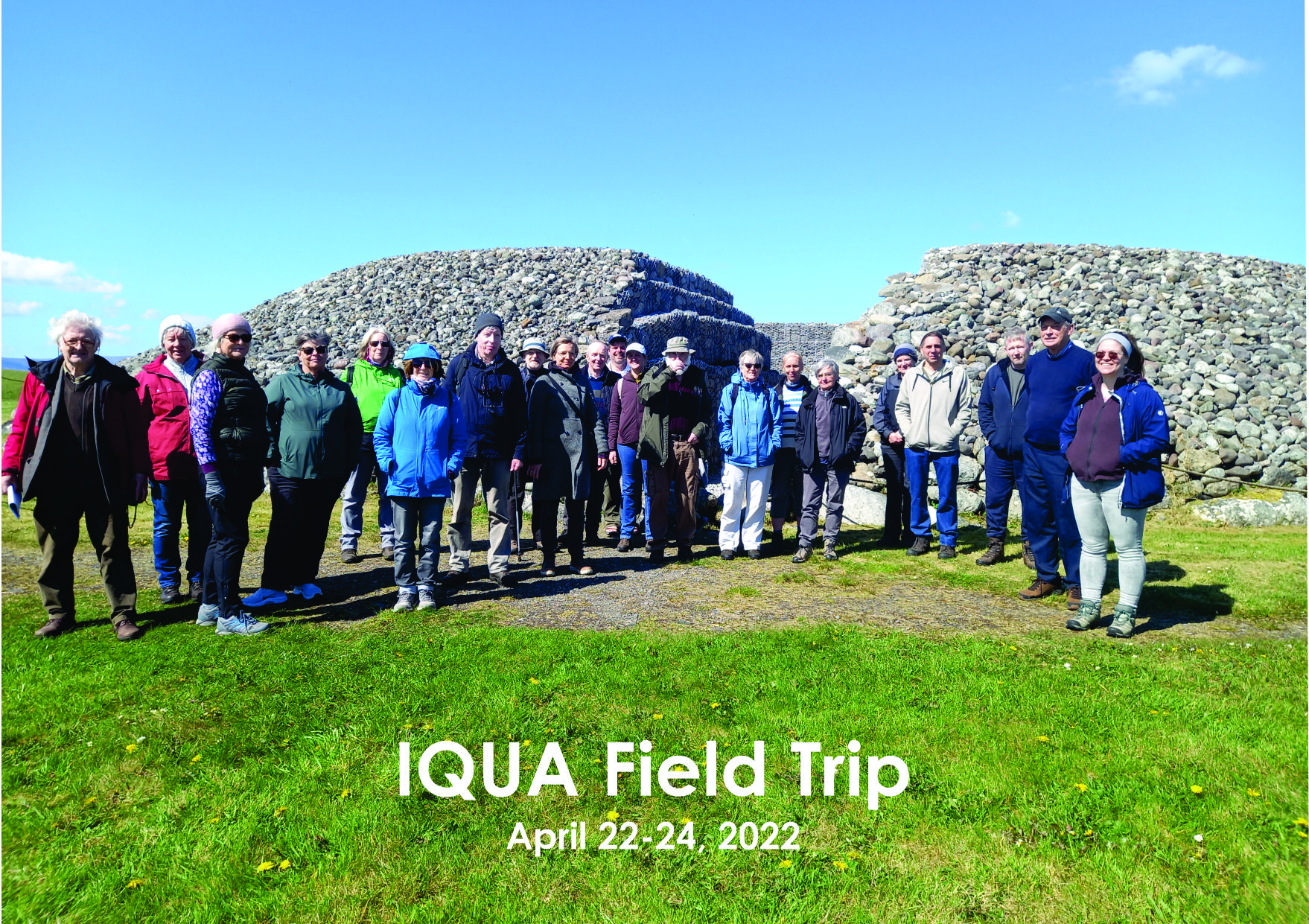 IQUA postgrad reps Ryan Smazal and Adrienne Foreman, aided by Treasurer Mark Coughlan, organised a well-attended Early Career Researcher workshop in Belfast on Friday the 29th of April 2022, supported by IQUA. The event was facilitated by Maarten Blaauw (QUB) and Niamh Cahill (U. Maynooth) and well-attended by 15 postgrads from Ireland and Britain (including at least seven nationalities by my reckoning). Many thanks to all the organisers and participants – it is wonderful to see the vibrant next generation of researchers coming through and having opportunities to meet each other.
The IQUA Spring Meeting and AGM were held in Belfast on Saturday the 30th of April 2022. The meeting included seven excellent talks (five of which by postgraduate students) and four poster presentations. The Best Postgraduate Presentation Prize was awarded to David O'Leary (NUIG) for his engaging and informative talk on "Digital soil mapping of peatlands using airborne radiometric data and supervised machine learning". Well done all, but most especially the postgrads, for the stimulating presentations and interactions – again, it was a very pleasant change to mingle with real people! The meeting had a strong showing from IQUA early career members, and some remote engagement via MS Teams. A special thanks to Sarah Ferrandin, Helen Essell and Gosse Bootsma (all QUB) for invaluable behind-the-scenes assistance.